Published on BANGSTYLE!!
Step 1 : Take a small piece of hair from the middle of your head & start braiding a 'French Braid' towards your forehead. The rest of the hair needs to be tightened in a low ponytail.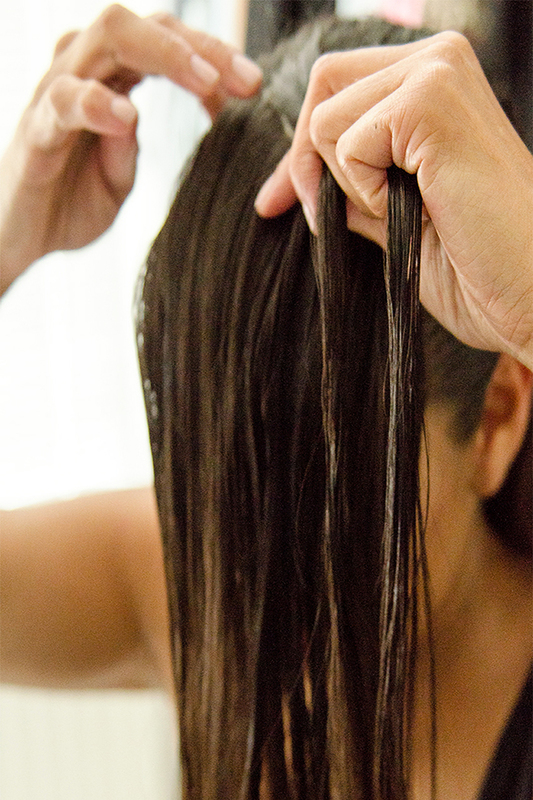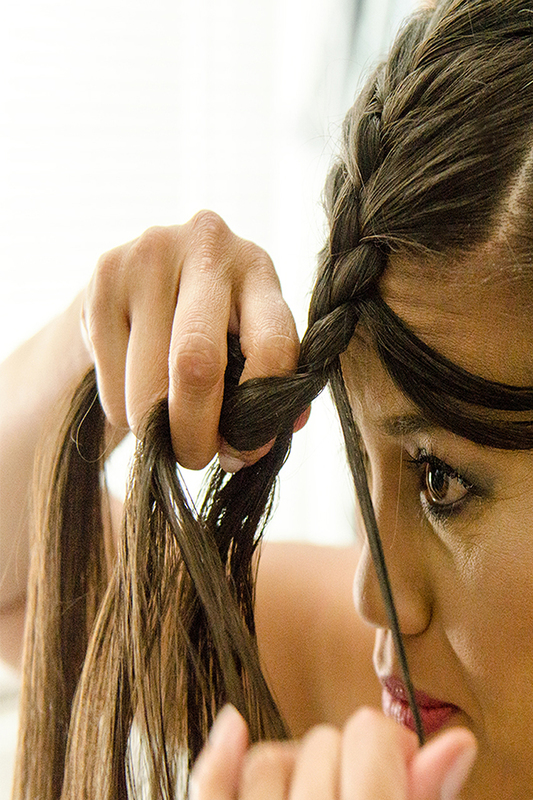 Step 2 : As soon as your French Braid is placed on your forehead, you leave a 'small strand behind' while braiding all the way down in a straight line.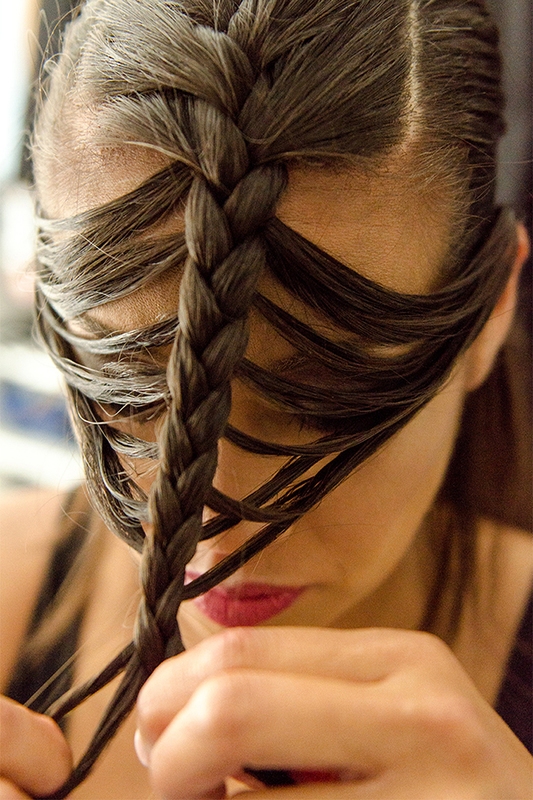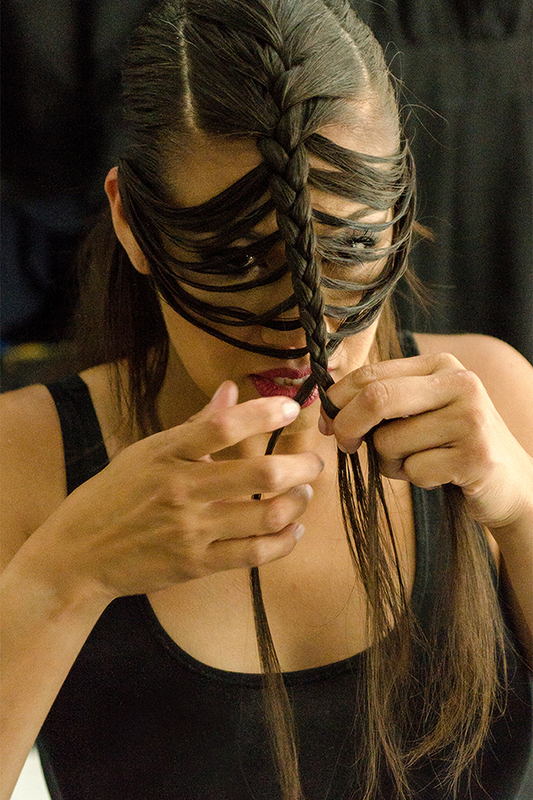 Step 3 : Place those 'loose strengths' behind your ear and secure them 'all at once' with a bobby-pin & the Love2Braid 'Masquerade' is created.